What is Offences and Penalties in GST?
Offences and penalties:
Offences:
An offence is a breach of rule or law, i.e., an illegal act. It is a breach of the provision of GST act and its rules.
There are about 21 offenses under GST.  The major offenses under GST are discussed below:
Supplying of goods or services without any invoice or issuing a false invoice.

False information submission while registering under GST.

Submission of fake documents or files/financial records or fake returns to evade the tax.

Issuing of invoices by using the GSTIN of another taxpayer.

Even though required by law, not registering under GST.

Deliberately suppressing the sales in order to evade tax.

Some people opt for composition schemes to avail the benefits even though a taxpayer is ineligible.
Penalty: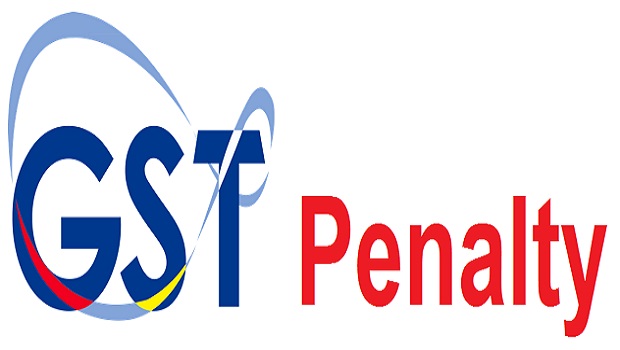 The penalty is not specifically defined in the GST, it takes the meaning from various judicial and the principle of jurisprudence.
A penalty is a punishment which has been imposed by law for committing an offence or fails to do something that was a duty of the particular person.
Penalty can be pecuniary or corporal, civil or criminal. Corporal and pecuniary penalties are applicable under GST.
Penalties under GST:
If any of the offences are committed, then the penalty needs to be paid under GST. The principles of these penalties are mentioned by law.
For not filing:
Subsequent returns cannot be filed if you don't file any GST return. For example, if GSTR-2 return of august has not been filed, then the next subsequent returns and the GSTR-3 of September could not be filed. This filing of GST returns have a cascading effect which leads to heavy fines and penalty.
For late filing:
Late filing penalty is called late fee. The late fee of Rs.100 per day, it is 100 under SGST and 100 under CGST. Totally 200 will be fined per day. The fine amount can be up to Rs.5000. For IGST, there is no late fee in case of delayed filing.
Interest has to be paid at 18% per annum along with the late fee. This may be calculated by the taxpayer on the tax that is to be paid. The time duration will be from the very next day of filing to the date of payment.
For the 21 offenses with no intention of fraud or tax evasion:
An offender not paying the tax or making short payments must pay a penalty of 10% from the tax amount due subject to a minimum of Rs.10000.
In case the tax has not been paid or short payment is made, a minimum penalty of Rs.10000 needs to be paid.
For the 21 offenses with the intention of fraud or tax evasion:
An offender needs to pay a penalty amount for short deducted or tax evaded i.e., 100% penalty subject to a minimum of Rs.10000.
Inspection under GST: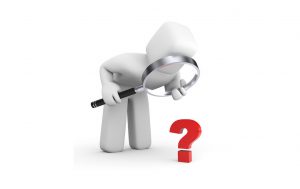 The joint commissioner of SGST or CGST may have reasons to believe that in order to evade tax; a person suppressed any transaction or claimed excess input tax credit, etc. Joint commissioner can authorise any other officers of SGST/CGST to inspect places of business of the suspected evader.
Search and seizure under GST:
The joint commissioner can issue an order to search. He could order for search based on the results of an inspection or any other reasons to believe. Some of the reasons are listed here:
If any of the books or documents which are hidden somewhere may be important items during the proceedings.

There are some goods which may be confiscated.
Such goods and documents can be seized.
Goods in transit:
The person who is in charge of vehicles carrying goods exceeds Rs.50000 are required to carry the following documents.
Delivery challan or bill of supply or invoice.

Copy of e-way bill.
The proper officer has the power to intercept the goods in transit and can inspect the goods and the documents.
If the goods are contravention to the GST, then the related goods and documents will be seized. Only by the payment of tax and penalty, goods can be released.
The tax officer could give an option of paying a fine instead of confiscation.
Compounding of offences under GST:
It is a shortcut method to avoid litigation.  During prosecution for an offense in a criminal court, the accused need to appear before the magistrate at every hearing through an advocate. This process is an expensive and a time consuming one.
But in compounding, the accused is not required to appear personally and can be discharged on payment of compounding fee which cannot be more than the maximum fee as applicable under GST.   
This may save time and money. Compounding under the GST is not available for all the cases where the value involved exceeds 1 crore.                            
Prosecution under GST: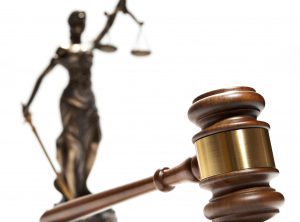 In respect of a criminal charge, prosecution is conducting the legal proceedings against someone.
A person who commits an offense deliberately are liable to prosecution under GST.
Common examples of these offenses are:
Submission of fake documents or files and fake returns in order to evade the tax.

Issuing of an invoice without supplying any goods or services, thus takes the input credit or refund by fraud.

Obtaining refunds from CGST or SGST by fraud.
Arrest under GST:
If the commission of CGST/IGST suspects or believes that any person has committed a certain offense, he can be arrested under GST by the authorized CGST/SGST officer.
The arrested person will be informed the grounds for his arrest and he need to appear before the magistrate within 24 hours in case of cognizable offense which means the police can arrest a person without an arrest warrant. They are serious crimes like robbery, murder, counterfeits.
One of the leading business service providers in Coimbatore, who is named as "Solubilis Corporate Services" who is very reliable and efficient in solving the business related issues of the clients. Guiding the clients and providing appropriate solutions. For more details -> Click here.